Since the number of bariatric operations performed is increasing every year, all over the world, there are many countries where you can find FitForMe. As a consequence of bariatric surgery, patients are at risk of developing nutritional deficiencies, negatively impacting their health.
At FitForMe, we believe in improving the quality of life for these patients, wherever they are. We offer scientifically proven effective food supplements, tailored to the nutritional needs after each type of bariatric surgery, and support our customers through their journey. FitForMe is locally present in 22 countries and globally available online, for bariatric patients all over the world.
In the following countries, FitForMe is available through a local website: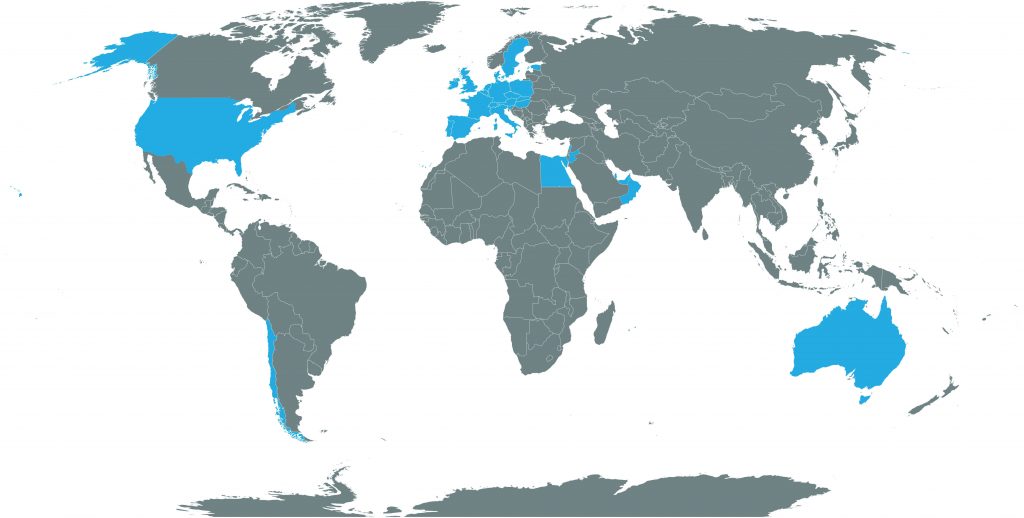 At FitForMe, we find it important that your patients get the very best products. Our supplements are therefore always based on the latest scientific insights. To keep improving our products on a daily basis, we continuously conduct both internal and external studies on product effectiveness and customer experience. We collaborate with researchers and healthcare professionals all over the world, to get the best insights. Findings are implemented in product development, professional collaboration and customer education.
Find out more about the research behind our products: